World's #1 fastest growing psychic app Live Psychic Chat offers various ways to earn Free Credits. In this post I'm going to explain how to earn FREE credit from just check-ins on regular basis.
Check-in & Earn Credit Availability
This feature is only available on Live Psychic Chat iPhone App and Android App. It is not available on Live Psychic Chat Web app.
How Much You Can Get From Check-In
Each check-in is worth 1 cent ($0.01).
Earn Free Credit From Check-In
On iPhone or Android App, login and go to More -> Earn Cash & Free Credit -> Check-in & Earn Credit menu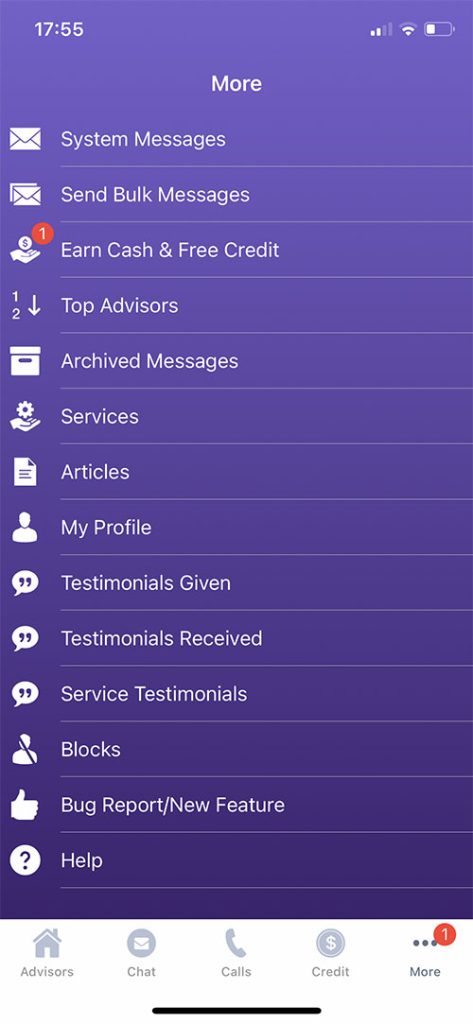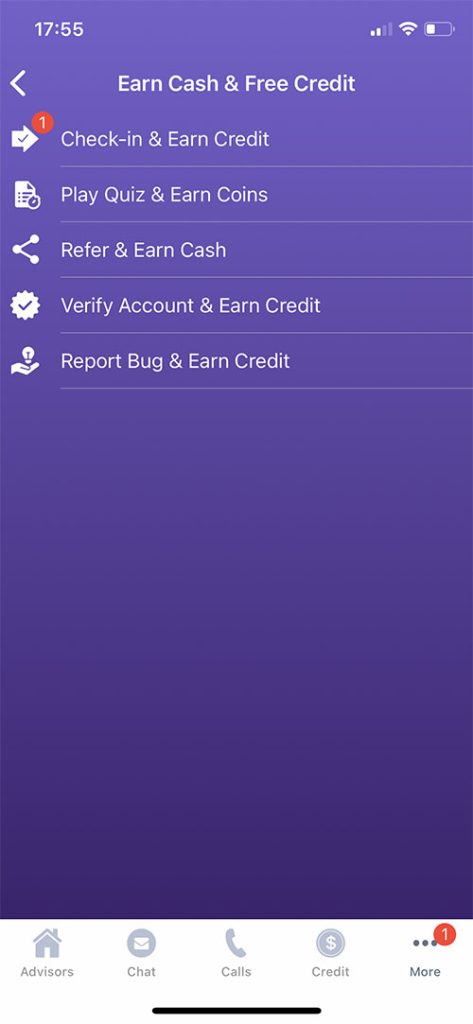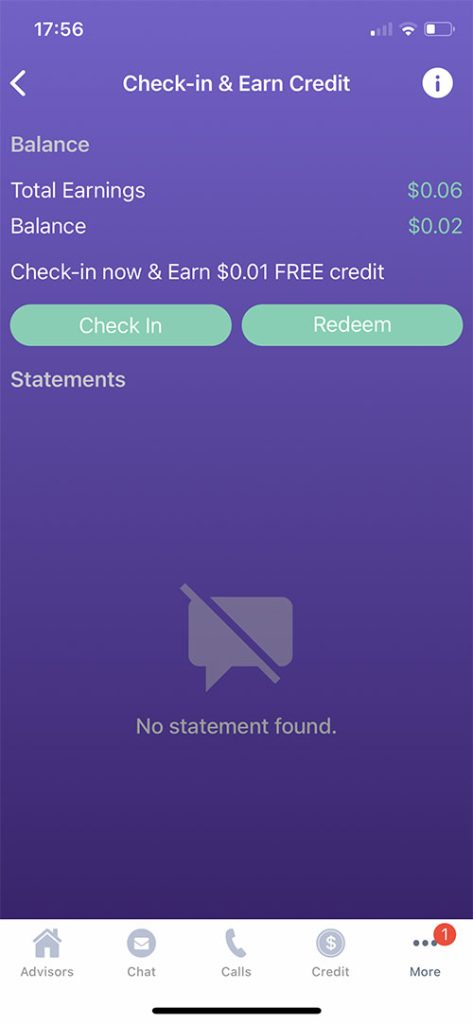 On Check-in & Earn Credit Menu click on Check In button. It will show progress alert for few seconds and then the check-in process will complete. After the completion you will automatically earn free credit.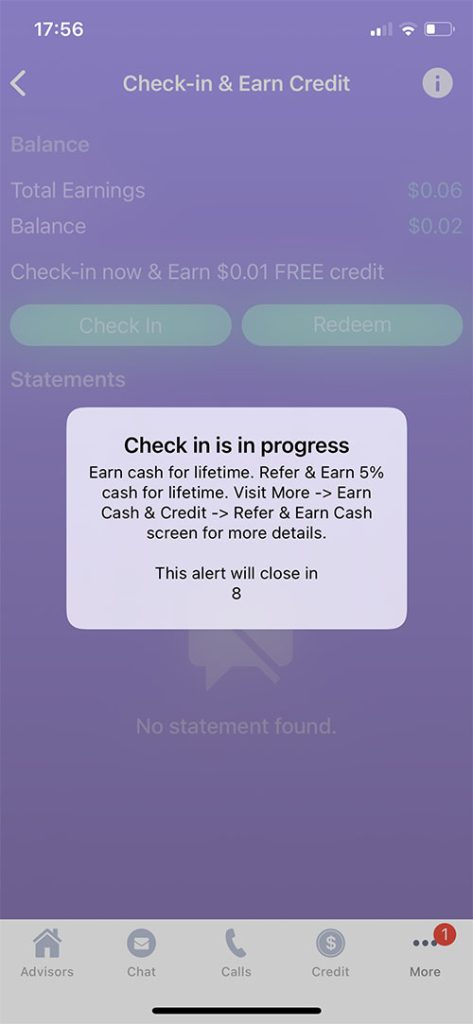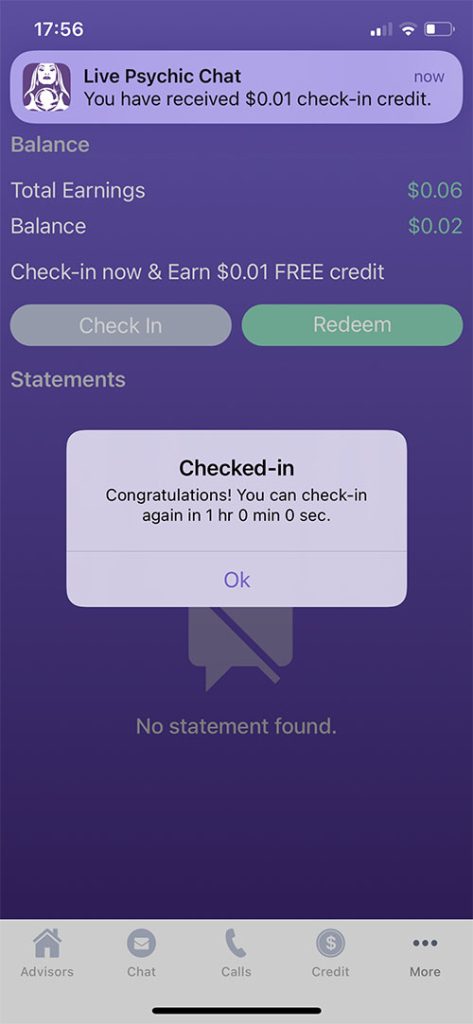 How To Convert Check-In Credit Into Cash Credit
The checked-in credit is not yet available to use towards getting reading. You have to convert check-in credit into cash by clicking on Redeem button which will automatically convert Check-in credit into cash credit. You can see your balance from Credit menu at the bottom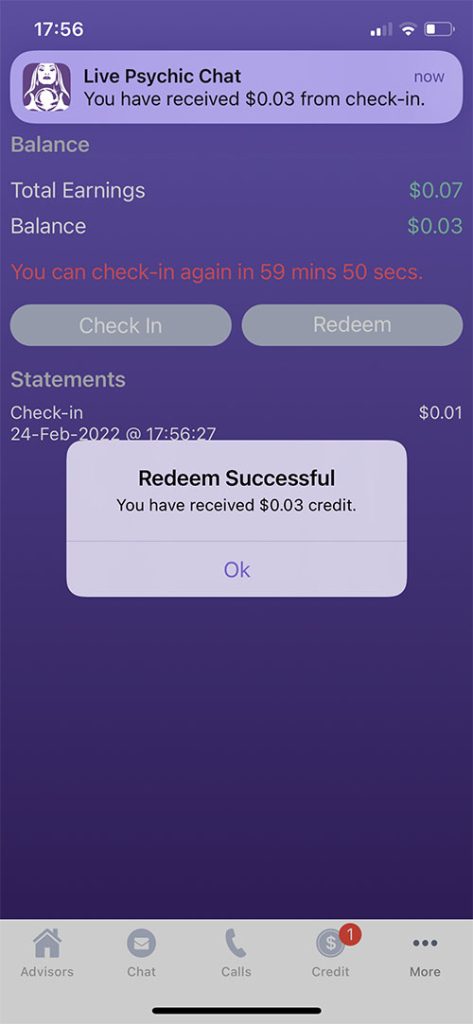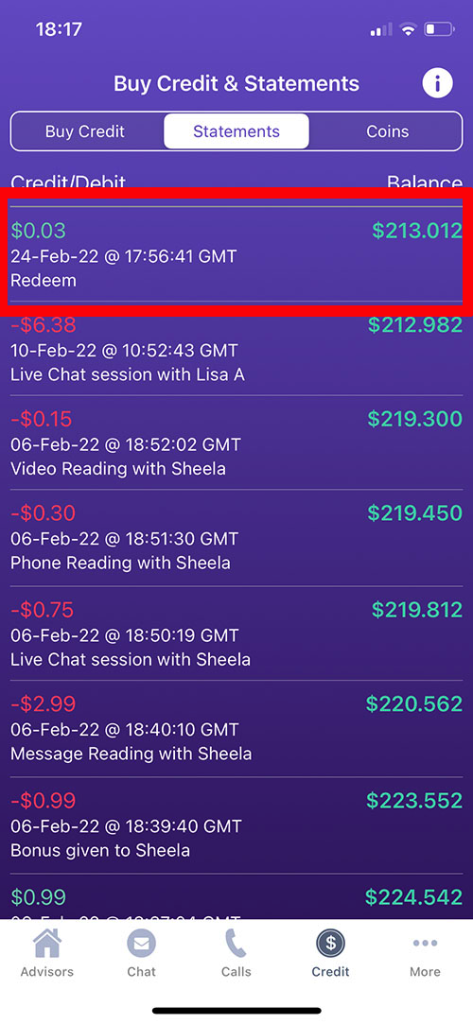 Check-In Frequency
Check-in frequency is hourly, so you can check-in every hour to earn $0.01 free credit.
Limitations
There are no limitations on how many times you can check-in.